An exclusive team, hand-picked for your brand
We work tirelessly to know every detail of your brand just as well as you.
So we'd like to think that you see us as an extension of your own team.
The individuals we pick to work on your projects are chosen from a selection of media experts, right across the industry. The cream of print, 3D and web designers, art directors and copywriters. We also insist on partnering with only the best independent print houses, manufacturers and suppliers. That way, we know you'll enjoy the highest quality of work at a price that won't wipe out your budget.
They all know how to make your brand a great brand.
We know how to make it happen.
MATT BELL – MANAGING DIRECTOR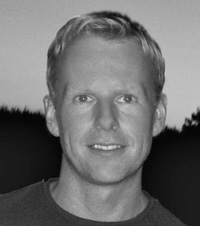 With 14 years' experience in the world of advertising, above, below, through and around the line, Matt has worked on industry-leading accounts in almost every sector. From luxury, lifestyle and retail, to IT, broadcast, telco and financial services, Matt has helped build brands, win awards and increase revenue.
Matt is a forward thinker. A marketing man who wants to break boundaries, develop new strategies and challenge conventional ways of working. Just because something hasn't been done, doesn't mean it can't be.
The media landscape is changing and Matt is helping to facilitate that change.
To talk with Matt, email matt@mabelcommunications.co.uk or call +44 (0)7899 917833
Just a few of the experts we work with:
ANTONEY CALVERT – DESIGNER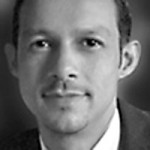 Antoney has been working within the creative industry for over 12 years. His extensive design and advertising experience includes working within several award winning agencies and creative teams, producing work for clients such as Lexus, Lloyds TSB, Samsung and BT.
Based in Manchester, Antoney now runs his own creative studio, producing design and marketing across print and digital media.
MARTYN DOLBEAR – PRINT MANAGEMENT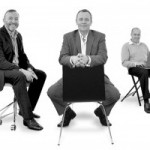 Martyn and his team have been providing a comprehensive print management service using over 40 years industry experience to advise on and deliver the complete end-to-end printing process, helping marketers and agencies get the very best value from their marketing budgets. Clients include high street retailers, creative agencies, healthcare companies and television broadcasters.
JIM CHURCH – 3D DESIGNER
Jim is a multi-disciplined designer with 13 years experience, working predominantly in retail, but also on exhibitions, events, consumer products, wayfinding and interiors.
Heading up 3d design at Saatchi & Saatchi X for 4.5 years, taking his ideas from concept to production. Projects ranged from POP to packaging, wayfinding for the prestigious One New Change and a concept store for the new Toyota Auris.
LESLEY LEVI – PROMOTIONAL MERCHANDISE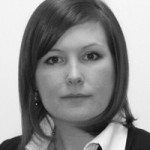 Lesley is our promotional merchandise specialist, with over 12 years' experience in the product sourcing, branding and distribution of a wide variety of promotional merchandise. Her knowledge of suppliers is extensive, with Far East sourcing a speciality – she has a reputation of being able to source anything, even unusual items!
Working with a number of agencies and large blue-chip companies such as Nectar and BP, she is used to working to extremely short deadlines, understanding client requirements, and adding creativity and new ideas to client projects.
GARY MELODY-BAMFORD – COPYWRITER
Gary is a Senior Copywriter/Conceptual Creative who has worked across a spectrum of global brands from almost every sector. He is equally happy producing experiential work as he is B2B long copy. Naturally, TV, digital, press, poster and radio are a delight for him.
Gary has spent his career in a number of well-known agencies, including Iris Nation, Ogilvy, RPM and many more, where he has created and delivered award-winning campaigns for endless household brands.
JEREMY STERN – LEGAL/PROMOTIONAL VERIFICATION
In 2002 Jeremy s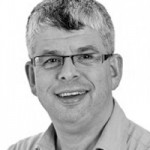 et up an independent promotional verification service. The company  provides verification, judging, security and support for all sorts of voting, competitions, prize draws and valuable "golden ticket" type instant win promotions. Clients include Walkers Crisps, Coca-Cola, Nokia & Unilever.
In recent years the company has expanded into television and now provides verification services for shows such as ITV's National TV Awards, BBC Sports Personality of the Year, Strictly Come Dancing and the Eurovision Song Contest.